---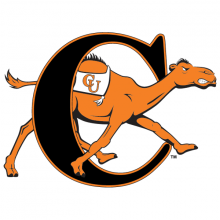 I graduated from Campbell University in 2008 with a Bachelor's Degree in Public Relations and a North Carolina K-6 Teaching License. I have a Master's Degree in Instructional Technology Education from East Carolina University. I am also licensed to teach K-12 Physical Education.
---
E-mail me at kelly.mitchell@onslow.k12.nc.us
Follow me on Twitter: @SBMSDLTS
Hi! I'm Kelly Mitchell. I am the Digital Learning and Teaching Facilitator at Swansboro Middle School in Swansboro, North Carolina. I began my teaching career in 2008 at Morton Elementary teaching third grade that school year. I taught fifth grade for four years after that and then began my new journey at Hunters Creek Middle School in January 2013. I love being a Pirate and am excited to continue my career at SBMS this coming school year! ! I hope to continue to provide teachers with the necessary skills, knowledge, and confidence to effectively enrich their lesson plans with digital media.